One fourth of our staff has a disability, predominantly blindness, filling positions at all levels. A fundamental belief at NBP is that blind people can, want to, and should work for companies that value talent and hard work above all.

Our transcribers and proofreaders ensure the highest quality braille materials. All of our transcribers are certified by the Library of Congress and have competencies in one or more of the following codes: literary, Nemeth, computer, and music braille. Our proofreaders are braille readers, also certified by the Library of Congress, and collectively bring over 80 years of experience to the job.
NBP's professional staff have a broad background in nonprofit operations, publishing, fundraising, sales, and finance. Staff experience is highlighted below.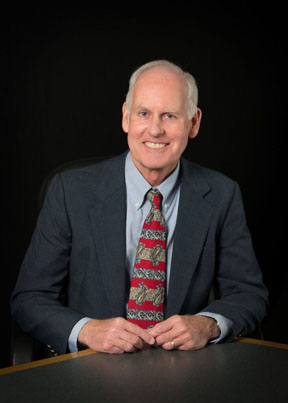 Brian is President of National Braille Press and is deeply committed to finding ways for blind and visually impaired individuals to have the opportunity to reach their full potential. In his role at NBP, Brian provides overall guidance and is instrumental in developing a long-term strategy for the organization. He leads NBP using his wealth of experience managing people, projects, and budgets in the nonprofit and for profit sectors. And he guides the organization to meet its mission by building programs, increasing revenues, and strengthening operations.
Under Brian's leadership, NBP's reputation has flourished. As a world-class braille publisher, NBP is dedicated to promoting the literacy of blind children and to providing access to information that empowers blind people. Brian founded the Center for Braille Innovation, which has been instrumental in helping to enhance NBP's reach by working with researchers and scientists to bring technology tools to people with vision loss. He wants to make sure that people with visual impairments have options for gathering and conveying information because technology can level the playing field as it can increase participation, achievement, and independence.
Significant technology accomplishments under Brian's leadership include NBP's creation of the B2G (Braille 2 Go) a lower cost, portable braille computer, and distribution of the Tactile Caliper -- an innovative measurement tool for the blind and visually impaired. Brian continues to lead efforts to make technology, apps, and tools more accessible to the blind and visually impaired.
Brian's career has spanned work in the public, private, and nonprofit sectors including experience in educational programs, business development, environmental protection, and international marketing. Before coming to NBP in 2008, Brian served as COO of the New Hampshire Audubon, prior to that, he was the Senior Director of Sales and Revenue at the New England Aquarium in Boston. Other professional positions included senior leadership roles at Massachusetts Special Olympics and Oceanography International Corporation.
Brian is a member of the DIAGRAM Consortium - a group dedicated to making publications accessible to all and is a member of the Boston Disability Task Force. He previously served on the board of the Island Alliance as well as on numerous business development, international marketing, and trade committees with organizations including Massport, the National Park Service, Massachusetts Office of Travel and Tourism, and the Greater Boston Convention and Visitors Bureau.
Brian was the featured speaker at the Libraries Without Walls Conference of the Michigan Bureau of Services for Blind Persons -- Braille and Talking Book Library, and has presented numerous times at national conferences and conventions on the future of braille technology including the National Federation of the Blind, American Council of the Blind, ATIA (Accessible Technology Industry Association), and the CSUN (California State University, Northridge) Technology and Persons with Disabilities conference.
Brian earned an MBA from Boston College and a BA from the University of Vermont.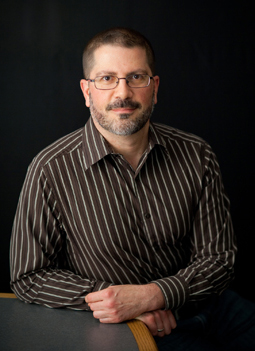 Tony is the Vice President of Braille Publications, a role he has held since 2011. Originally joining NBP in 2001 as Marketing Manager, Tony has always had a part in the creative process of selecting the books that NBP produces in braille, as well as what products NBP promotes to blind and visually impaired people.
Today, Tony drives product management and design, book selection, and customer experience for NBP's braille and literacy products and helps manage NBP's ReadBooks! and Great Expectations children's programming. Tony is also responsible for managing NBP's customer support team in providing the highest possible level of service to customers. His experience extends to maintain NBP's website presence to ensure that it remains current.
Prior to his position at NBP, Tony worked for Houghton Mifflin, Wisdom Publications, Alyson Publications, and Weingarten Publications. There he held positions from marketing manager to marketing and editorial assistant over a ten-year period. Having spent a number of years in marketing and editorial departments at publishers, Tony brings to NBP the finely-tuned skill set needed to handle the wide variety of responsibilities of his role leading publishing, customer sales, marketing, programming, and product promotion.
Tony is currently a board member of The History Project a Boston a nonprofit dedicated to research and preservation for the LGBTQ community. Tony holds a BA from Bates College.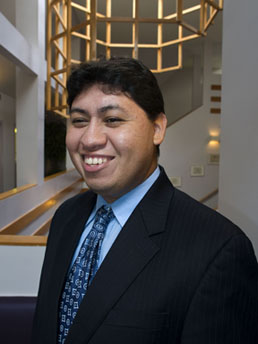 The son of immigrants from El Salvador, Joe's career has been in the fundraising space for over 23 years, with a special focus on working at organizations serving the blind and visually impaired. In his career, he has raised more than twenty million dollars in support of the blind community.
As Vice President of Development and Major Gifts for National Braille Press, Joe is relentlessly working to improve NBP's impact and constantly looking at new ways to bring more supporters to its mission. Joe grew up in Cambridge Massachusetts and has a Communications Degree from Boston College.
In 2021, Joe was awarded The Carroll Society's Blind Employee of the Year in Massachusetts. Joe speaks fluent Spanish and as a blind athlete, he has completed 8 marathons and represented the United States at the 1996 Atlanta Paralympics with a personal best of three hours and eleven minutes. As a Beep Baseball player (baseball for the blind), he is one of the all-time leading scorers in the North East. Joe plays and coaches the Boston Strong a team of blind youth and adults. He serves on the boards of Adaptive Sports New England, Understanding Our Differences and Woburn Host Lions.
April Wildes joined NBP in July 2021. Her vast experience in sales benefits her role as the Sales Executive in Business to Business. April's role at NBP ranges from being the point of contact for individual, corporate/business, and government needs, to being a resource for the public to brainstorm strategies to promote accessibility. April is a graduate of the University of Wisconsin - La Crosse and Emerson College.
Kesel Wilson joined NBP in May 2016 and brings a wealth of experience in the publishing industry, having served as Managing Editor, Product Development Manager, Developmental Editor, Senior Production Editor, and Rights & Permissions Coordinator at firms as diverse as Scholastic, Jones and Bartlett Publishers, C&T Publishing, the Pearson Technology Group, and others. At NBP, she compiles the thought-provoking Syndicated Columnists Weekly magazine; edits the popular Our Special magazine; acquires and commissions new books across all content categories, including math, science, and technology; and co-manages overall book selection and strategic pub planning. Kesel is a graduate of the University of Maine.
Our Staff