The CBI team is a diverse group of people who volunteer their time and expertise to make braille products available and affordable. From around the world we collaborate with engineers, researchers, TVI's, and technological innovators, such as Google, IBM, Apple, Microsoft, Verizon, Motorola, and other organizations and universities around the world.
The Senior Engineer on these projects has been Deane Blazie, one of the pioneers of braille technology and creator of the Braille 'N Speak, the first portable braille notetaker. Deane also led next generation projects with refreshable braille in the Braille Lite series. Noel Runyan is another pioneer with years of experience in engineering design from TSI (TeleSensory Corporation) and IBM. Noel is also one of our Adjudication Team members for the Touch of Genius Prize program.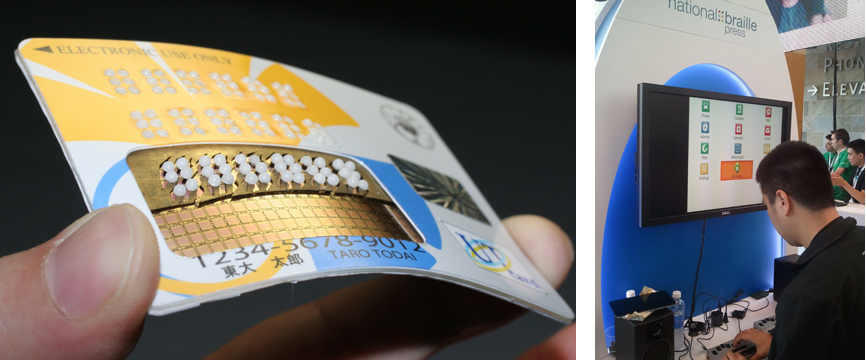 In 2016, CBI produced the B2G, a portable and more affordable refreshable braille product, and helped launch the Tactile Caliper, a ruler with mechanical refreshable braille. CBI is currently collaborating on other hardware and software projects. Read about our CBI Products in development.
CBI also oversees the annual Touch of Genius Prize for Innovation, funded by The Gibney Family Foundation, which gives out a monetary prize each year to an innovative product in the field of braille and tactile literacy. This internationally known prize is a great feeder for CBI to identify new technologies, ideas and products to support braille and tactile learning.