Every year, National Braille Press benefits from the support of many organizations, including corporations and foundations. These partners help to make an impact on our mission to serve the blind and visually impaired.
We would like to acknowledge our major foundation and corporate foundation partners for their generous and ongoing support of National Braille Press.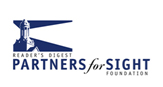 Special thanks to our other generous supporters:
American Legion Child Welfare Foundation
J. Walton Bissell Foundation
Bannerot-Lappe Foundation
Adelaide Breed Bayrd Foundation
Boston Center for Blind Children
Helen Brach Foundation
Bushrod H. Campbell and Adah F. Hall Charity Fund
The Charisma Fund
Costco Wholesale Community Grant
Daymarc Foundation
Sarah DeCoizart Perpetual Charitable Trust
Delta Gamma Foundation
Alice Willard Dorr Foundation
Eastman Charitable Foundation
The Robert and Coley Elder California Foundation
Esther B. Kahn Charitable Foundation
Agnes Lindsay Trust
Foundation M
Massachusetts Charitable Mechanic Association
MIT Community Service Fund
Moses Kimball Fund
Laura J. Niles Foundation
Curtis O'Hara Foundation
Sawyer Parks Charitable Foundation
Amelia Peabody Charitable Fund
The Peabody Foundation
Peninsula Endowment
People's United Community Foundation of Eastern MA
George Ramlose Foundation
Neal Rantoul Foundation
Nora Roberts Foundation
Waltham Community Foundation
Grant funding is essential to support our children's programming and development of new programs, projects, as well as supporting an upgrade and expansion of our facilities.
Since launching its children's programming in 1984, NBP has put over 250,000 books into the hands of over 150,000 blind and visually impaired children. Each year, NBP distributes more than 20,000 new books to over 7,500 blind and visually impaired children in all 50 states.
Double the impact of your donation through an employer match! Many companies will match up to 100% of employees' charitable contributions. So if you donate $100 to NBP, you may be able to double your impact if your employer has a matching gift policy.
To determine whether this is possible, contact the Human Resources person or department in your company. You will likely have to fill out some paperwork that includes NBP's tax identification number, which is 04-2104740.
The following companies have matched gifts to NBP in the past:

State Street Corporation
John Hancock
Fidelity Investments
Liberty Mutual
A donor advised fund, or DAF, is a simple, tax-smart investment solution for charitable giving. Like a personal charitable savings account, a donor creates an account and makes a contribution of cash, stock, or other assets like real estate or artwork. The accounts are administered by a sponsoring organization like Fidelity Charitable and Vanguard Charitable that invests the assets and manages the donor's account. Sponsoring organizations are typically set-up at the nonprofit division of financial institutions such as Fidelity and Vanguard.
A DAF allows donors to make a charitable contribution, receive an immediate tax deduction and then recommend grants from the fund over time. Donors can contribute to the fund as frequently as they like, and then recommend grants to their favorite charities whenever makes sense for them, thereby, allowing donors to be more strategic about your giving decisions.