Tips from a Blind Business Person
**Note for teachers and parents: While this activity is ideal for older children, it's never too early to learn how to lay a foundation for future success!
Meet Jessica Beecham, a blind business woman with a passion for making health and wellness accessible to everyone.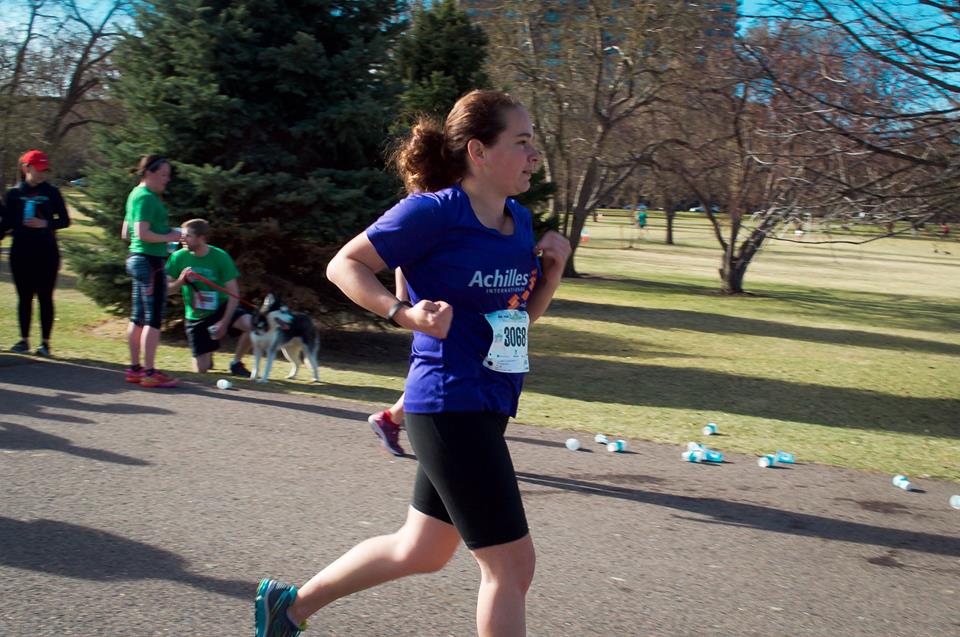 Jessica has worked as a recreational therapist; a pediatric masseuse; was a founding member of the Sports and Recreation Division of the National Federation of the Blind of Colorado; and is currently a co-founder and Program Director at a popular fitness company in Colorado called WE Fit Wellness. She holds a Bachelor of Science in Recreation and Leisure Studies and a Masters of Science in Exercise Science. See what Jessica has to say about succeeding in the business world:
Tip 1: The Sky Is the Limit
If you combine your passion with the right education and training, you can work in any field that interests you.

People who are blind work in every type of job imaginable. There are blind computer programmers, software developers, and software testers; blind counselors, therapists, and social workers; blind doctors, lawyers, and scientists; blind musicians, dancers, and artists, and more.

There are also blind entrepreneurs who own and run their own businesses, from daycare centers to restaurants, bakeries, vending stands, shops, real estate companies, publishing companies, and more.
Tip 2: Use the Tools of the Trade
Every person and job is different, but there are some common tools blind professionals use in the workplace to do research, read and write documents, schedule tasks, send and check email, make phone calls, fill out forms, and label items. Since organization and communication are such important parts of work, knowing how to use these tools is essential:
Braille or large print books
Notetakers with refreshable braille displays
Screen readers and synthetic speech
Computers, tablets, and smartphones
Tip 3: Train for Success
Whether you receive training in school, through a state center, or a private center, these skills are essential to success:
Excellent travel skills with a white cane or guide dog make it easy to navigate the community confidently.
Training in assistive technology helps us perform critical business tasks like book keeping, email, and business promotion.
Braille skills allow us to label items, make presentations, and read other important documents.
Home management skills give us the tools to dress for success, develop sound organizational systems and budgets, and more.
Tip 4: Put Health and Fitness First
Choosing healthy foods and an active lifestyle will give you the energy you need to take on any challenge. There are so many fun sports to choose from. Think about joining a sports group, or even starting your own with friends or classmates! Here are some ideas to get you started:
Beep baseball
Tandem cycling
Walking or hiking
Swimming
Judo or martial arts
Weightlifting
---
Pauline and John-John's Lemonade Stand

In Lemonade in Winter, young entrepreneurs Pauline and John-John open a lemonade stand together. Review the steps they took and answer the questions below:
Step 1. Idea: Open a lemonade stand in winter!
Step 2. Pick products: Lemonade and limeade
Step 3. Get money: Empty piggy banks and search pockets
Step 4. Buy supplies: $6.00 for 4 lemons, 4 limes, sugar, and cups
Step 5. Pick a price: 50¢ a cup
Step 6. Advertise
Step 7. Lower the price: 25¢ a cup
Step 8. Put up decorations
Step 9. Add up money they make: $4.00 in sales
Questions
Would they have sold more lemonade in summer? Why?
Why did they change the price from 50¢ to 25¢?
For a lemonade stand, what information would you put on your signs and why?
How would you choose the best price to sell lemonade for?
Are there other drinks they could have sold that would be more popular in winter?
What steps would you take to hold your own garage sale?
What steps would you take to hold your own car wash fundraiser?
---
This activity was created by Melissa Riccobono for Great Expectations.