Spend, Save, Share
Every person in the world uses money at some point in their lives, so it's important to learn how it works and how to use it well. Whether you get money as a gift or earn it by doing chores, you have several options for what to do with your money!
You can use your money to buy things for yourself (spend); you can put some money in a piggy bank to use later (save); or you can give money to someone else who needs it more than you do (share).
Spend
You spend money to buy the things you need, like food and clothes, as well as the things you just want, like games, books, or toys. Good strategies for spending include:
Only spend money you actually have! Don't borrow money to buy something — wait until you have enough money to buy it yourself.
Compare prices and watch for sales. The same item can be sold in different stores for different prices!
Save
You save money so you have it when you need it. If you spent every penny you had as soon as you got it, you wouldn't have money left over for unexpected wants and needs. Good strategies for saving include:
Save 10% of all the money you get. That's 10 cents for every dollar.
Put your savings in a separate container or bank account so you aren't tempted to spend it.
Pick a savings goal, like saving up to buy yourself an iPod!
Share
You share money to help people in your community who have less than you do. Good strategies for sharing include:
For every dollar that you earn, set aside a percentage for sharing.
Donate money to a cause that is important to you.


Make Spend, Save, and Share Jars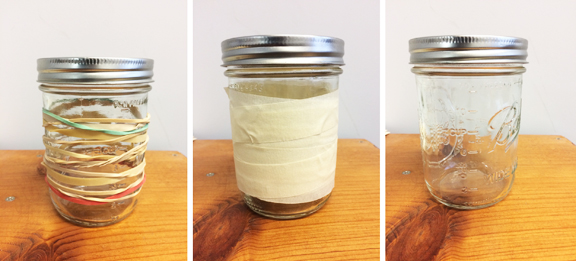 Make a jar for your spending money, a jar for your savings, and a jar for the money you will donate.
Instructions
1. Wrap the outside of one of the containers with rubber bands.
2. Wrap the outside of one of the containers with masking tape. Go around and around until the entire outside is covered with tape.
3. Leave one of the containers as is, with nothing wrapped around its outside.
4. You should now have one jar covered with rubber bands, one covered with masking tape, and one with nothing on the outside, which you can tell apart from each other by touch. Decide which jar you want to use as the Spend jar, the Save jar, and the Share jar.
5. Make braille labels for Spend, Save, and Share and attach to the outside of each jar with glue.
6. Each time you get money, set some aside in each jar!


---
This activity was created by Kesel Wilson with contributions by Karen Nagle for Great Expectations.