The world of technology is constantly evolving, and increasing demand for digital information in real time. This includes digital standardized tests for students and certification exams for adults. Digital textbooks are increasing in demand as well. Unfortunately for a blind student or adult, access to all of this information is currently not available in a practical digital format. Refreshable braille displays render only a single line of braille, which can be limiting for complex STEM (Science Technology Engineering Math) applications. Similarly, graphic diagrams and charts cannot be rendered at all in a real time digital output.

National Braille Press has been researching and partnering with universities and corporations to solve this problem, with the requirement that any successful solution must also be capable of mass production at an affordable rate.

Below you will see a few of the projects we can show you, and some of the partners we are working with.
1. The B2G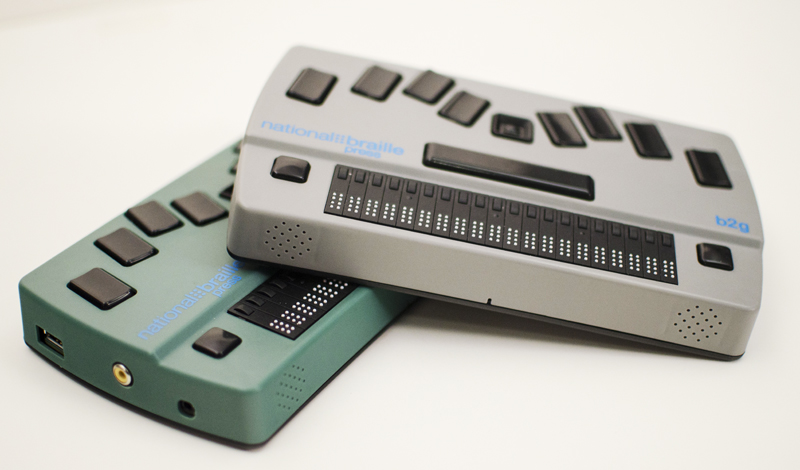 The first product that we are launching in March of 2016 is NBP's own product, the B2G, a highly functional refreshable braille computer that sells for thousands of dollars less than existing products. Read more about The B2G.

---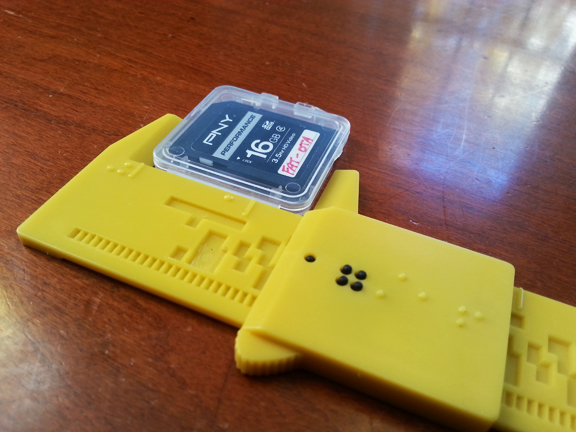 National Braille Press and 2014 Touch of Genius winners Pranay Jain and Anshul Singhal have produced a simple to use, accurate low cost measuring ruler for the blind and visually impaired that provides a braille output to 1/16th of an inch. The US version is available now! A metric version is in development.
---
3. A Full-page "Tablet" for the Blind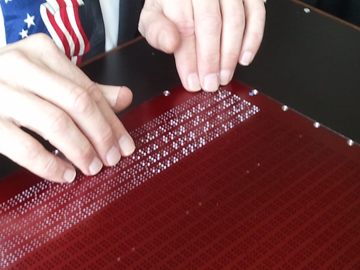 A photo of NBP's prototype populating a bar chart graph with 5 rows of braille below it.
NBP began doing our own research on developing a full page braille display beginning in 2011. We demonstrated a 5 line braille display in July 2012, and shortly after that realized that we also need a way to do full page tactile graphic.

Since then, we have been working with a number of partners to solve this dilemma with different technology approaches:
A pneumatic/microfluidic methods with the University of Michigan. See the link below where Sile O'Modhrain and her team from University of Michigan talk about this promising, pneumatic approach.







An electrostatic haptics method on a tablet with Disney Research at Carnegie Mellon University.
A shape memory ceramic material created by M.I.T.
We will continue to post papers and reports on our Links & Documents page.