INTRODUCING THE B2G
$2,495.00
---
Up to $1200 off the regular price!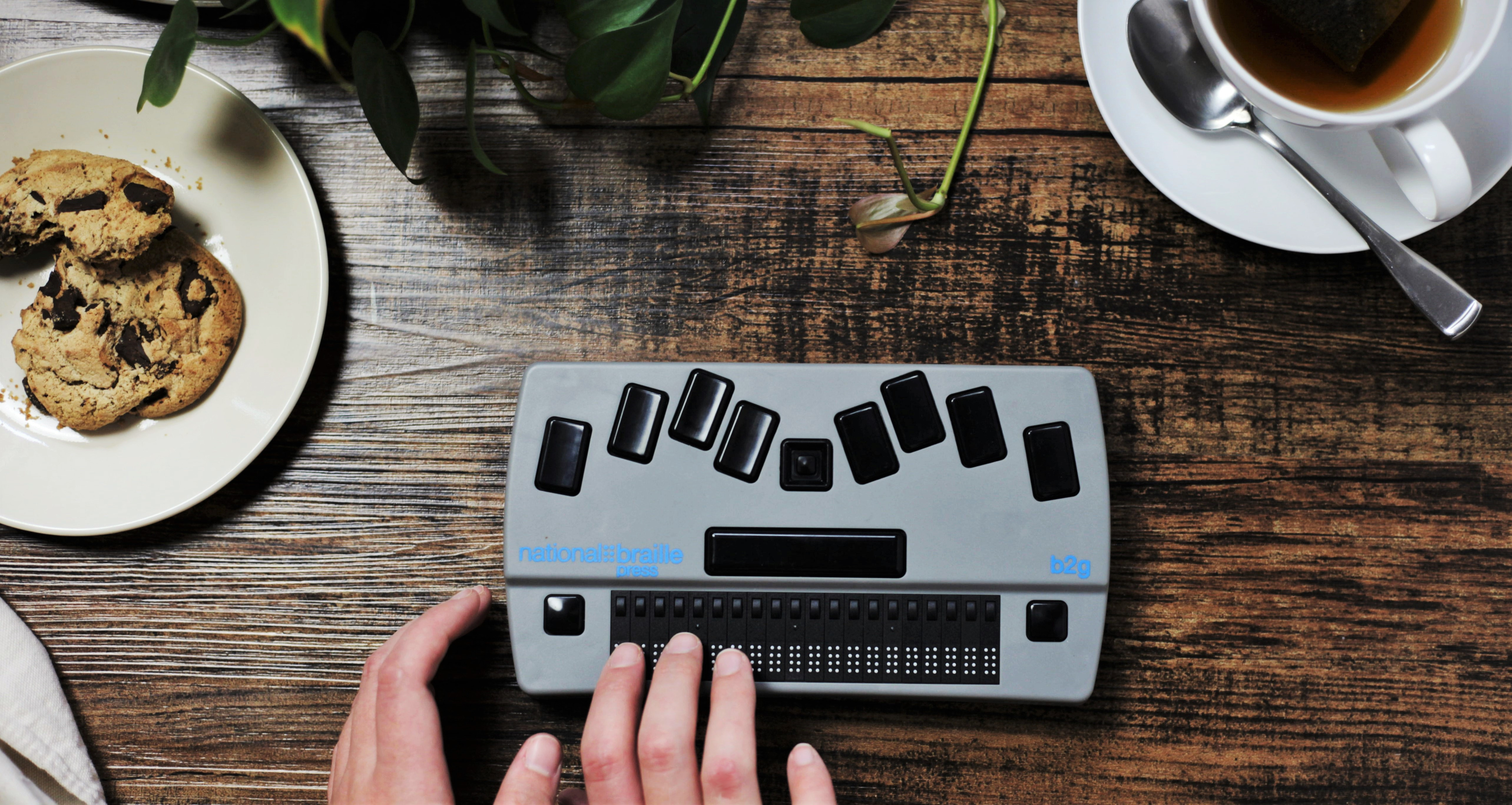 We have a limited number of B2Gs that are now available at a BIG discount! Some of these units are new, but due to an assembly error on an accessory, something small, such as the internal microphone, camera or audio may not function. Others were demo units, or used by our team testing apps. Each unit is different, so prices will vary, but the discount can ran $400 to $1200 off of the regular retail price of $2,495. All will come with a minimum 6 month warranty. These B2Gs still have all other functionality and the infamous high quality Metec Braille, so we wanted to offer them as part of our mission to always make products as affordable as possible. Call 800-548-7323 ext 520 for details.

Our regular B2Gs are also for sale, packed with tons of functionality at a great price!
---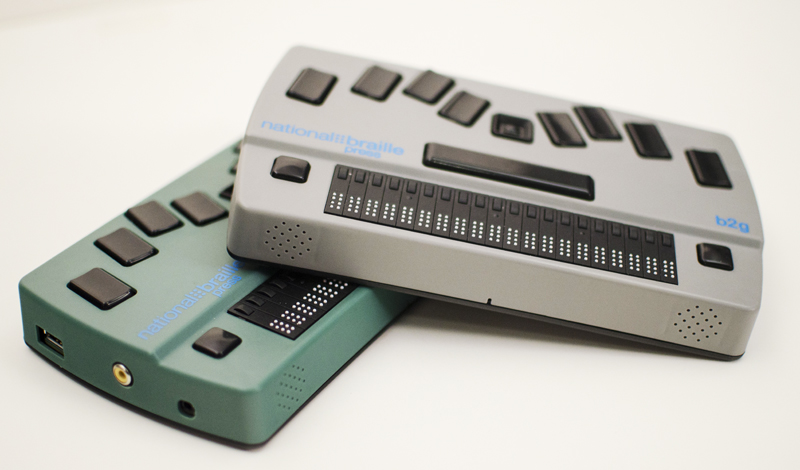 MOBILE &nbsp | &nbsp ERGONOMIC &nbsp | &nbsp INTUITIVE
SIMPLE DESIGN
The B2G is a portable, Android-based refreshable braille computer and optional smart phone, designed specifically for blind people. Get the processing power, resources and versatility you need to be connected and integrated into today's digital world. The B2G gives you the flexibility to add or remove apps, and to tailor your device the way that you want.

The outside design is simple… an 8 dot braille keyboard, space bar, navigation pad, forward and back buttons. No complicated keys or extra buttons to get in the way. It uses our own ergonomically designed braille keyboard, and a 20 cell, Metec refreshable braille display to provide the most reliable, highest quality braille on the market.

On the inside, the B2G has a great user interface (UI). It is intuitive, logical and includes a control panel that allows you to select the modes that you want. Plus, the UI includes many of the legacy command sets that are on traditional braille notetakers, with some new additions for navigation, and convenience. Whether you are a student, employed or retired, the B2G provides the tools that you need at a much lower price.

Our goal at NBP is always to sell our books and products at the lowest price possible for our consumers. The B2G was created for that same purpose. We built the B2G to provide a portable, feature-packed braille machine at the lowest price possible. NBP is selling the B2G directly from our website, and by phone with our great team of customer service and support staff. The B2G is available in North America only at this time. A monthly payment plan is also available through PayPal.

Check out our product features and specs, and our B2G Resources Page (including apps), and the F A Q. We've also created short videos to help orient new users. Coming soon: the Forum where one can share discoveries, ask questions, request apps and help us rate apps.