New: Listen to our 2021 Holiday Gifts catalog in MP3 format!


Order early this year!
Order three books from the list below, get the fourth one FREE!
Order two books from this list, get the third one for half-price!
(As always, we apply the discount/free book to the most expensive book in the bunch.)
Sale expires December 31, 2021.
Order soon — these books are in very limited supply and last year we sold out very quickly!
We encourage telephone orders. Call toll-free 800-548-7323 (or 617-266-6160 ext. 520 from outside U.S.).
You can order online, but you'll need to call or email us for your free book.
Books included in the sale:
Sold out! In November,by Cynthia Rylant and Jill Kastner, $7.99
Earth! My First 4.54 Billion Years, by Stacy McAnulty and David Litchfield, $17.99
Sold out! Nana Upstairs and Nana Downstairs, by Tomie dePaola, $7.99
Sold out! All the Way to the Top, by Annette Bay Pimentel and Nabi H. Ali, $17.99
My Papi Has a Motorcycle, by Isabel Quintero and Zeke Pena, $17.99
Sold out! Chicken Sunday, by Patricia Polacco, $7.99
Martin & Anne: The Kindred Spirits of Dr. Martin Luther King, Jr. and Anne Frank, by Nancy Churnin and Yevgenia Nayberg, $17.99
Bearnard's Book, by Deborah Underwood and Misa Saburi, $17.99
How to Read a Book, by Kwame Alexander and Melissa Sweet, $17.99
Sold out! The Tiger Who Came to Tea, by Judith Kerr, $7.99
Sit-In: How Four Friends Stood Up by Sitting Down, by Andrea Davis Pinkney and Brian Pinkney, $18.99
Dodsworth in New York, by Tim Egan, $5.00
Shoo, Fly Guy, by Tedd Arnold, $6.99
Little Bear's Friend, by Else Holmelund Minarik and Maurice Sendak, $5.00
Mouse House by John Burningham, $16.99
Sold out! Click Clack Quack to School by Doreen Cronin and Betsy Lewin, $17.99
The Sound of Silence by Katrina Goldsaito and Julia Kuo, $17.99
Manjhi Moves a Mountain by Nancy Churnin and Danny Popovici, $17.99
Fly Guy's Big Family by Tedd Arnold, $6.99
Sold out! The Polar Bear by Jenni Desmond, $17.95
The Screaming Chef by Peter Ackerman and Max Dalton, $17.95
---
Selected Gift Ideas
The following items are NOT part of the sale — but they make great gifts!
---
Holiday Cards
2021 "Season Full of Smiles" Print/Braille Holiday Cards (set of 10), $20.00
2019 "Sleigh the Season" Print/Braille Holiday Cards (set of 10), $20.00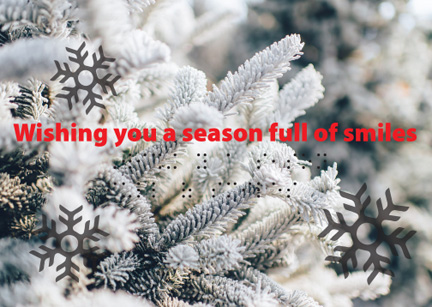 &nbsp &nbsp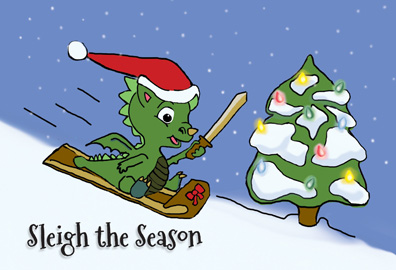 &nbsp &nbsp
---
Books for the Season
Favorite Christmas Carols, $8.00
Latke, the Lucky Dog, $7.95
---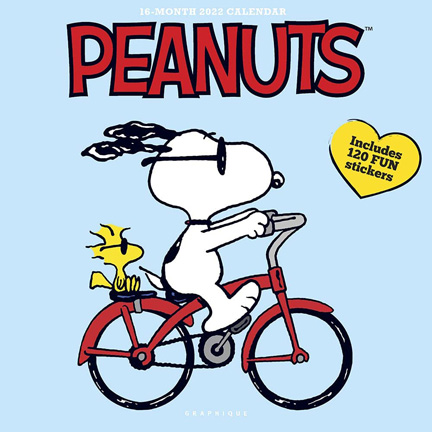 ---
CanDo Braille Labels — from CanDoable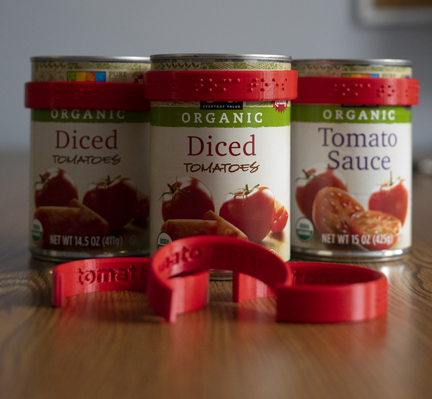 &nbsp &nbsp
---
Jewelry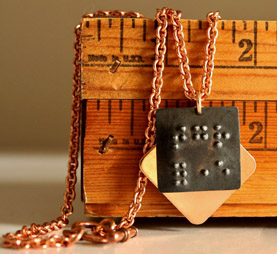 &nbsp &nbsp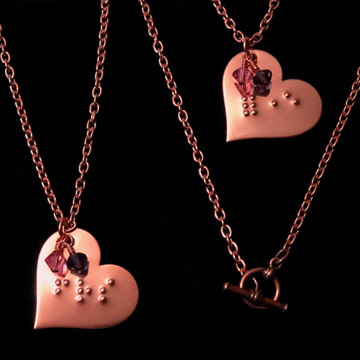 &nbsp &nbsp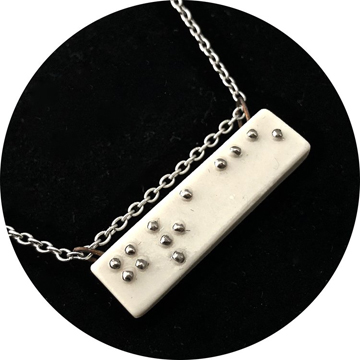 Braille "Together Forever" Necklace, $43 plus s/h

Braille BFF Necklaces — Set of Two, $47 plus s/h

Necklaces by Neat Art Studio, $32 + s/h

White porcelain, plated with white gold, 18" nickel-free brass base fine chain plated in bright 16k gold.

---

Print/Braille Magnets

&nbsp &nbsp &nbsp &nbsp

New! "Friendship is when people know all about you but like you anyway." — Anonymous
"When I count my blessings, I count you twice!" — Irish blessing
"Friends, like books, should be few and well chosen." — Samuel Paterson
"Us. Friends. Always." — Mary Anne Radmacher
"You are perfect to me." — Solomon
"If I had a flower for every time I thought of you I could walk through my garden forever." — Alfred Lord Tennyson
"We ought to be opening a bottle of wine!" —Edith Wharton, $5.00
"You Rock.", $5.00
"Good friends are like stars. You don't always see them, but you know they're always there!" —Old Saying, $5.00
"Anyone can be cool, but awesome takes practice." —Lorraine Peterson, $5.00
"The best and most beautiful things in the world cannot be seen or even touched. They must be felt with the heart." —Helen Keller, $5.00

---

&nbsp &nbsp

&nbsp &nbsp &nbsp &nbsp &nbsp &nbsp &nbsp &nbsp

Buy them individually — or get all 8 books for only $120.

---

Kids Books

NEW! Our Stories Set: Print/braille picture books, $35.00
A collection of three stories led by blind or visually impaired protagonists: Six Dots: A Story of Young Louis Braille; Knots on a Counting Rope; and The Sound of Silence.
The Day You Begin, by Jacqueline Woodson and Rafael Lopez, $18.99
Also in Spanish: El dia en que descubres quien eres, $18.99
The Giving Tree, by Shel Silverstein, $17.99
Knots on a Counting Rope, by Bill Martin, Jr. and John Archambault, $7.99
Sweet Dreams/Ducles suenos, by Pat Mora, $12.99

---

Quotation Books

---

Celebrate Louis Braille's Birthday Month

Give this book as a gift to sighted friends, family members, teachers or students — anyone with a curious mind!
&nbsp &nbsp &nbsp &nbsp Braille edition, $15
&nbsp &nbsp &nbsp &nbsp Full-color print edition, $15 + s/h
Bring Louis into your classroom with the Louis Braille Classroom Set, $40.00

---

"Braille" Bumper Stickers: $6.00

&nbsp &nbsp &nbsp &nbsp &nbsp &nbsp

&nbsp &nbsp