Send NBP a Letter!
The crayons in this book have a lot of feelings, don't they?
All feelings are okay to have, and it's also okay to share your feelings with others. How did the crayons share their feelings? They wrote letters!
We Want Your Feeling-est Letters
We love to get mail, especially from someone like you. And we especially want to know what makes you mad, or sad, or happy, or proud. Below are some ideas for how to start writing your letter about feelings. Or, just as wonderful, come up with your own ideas!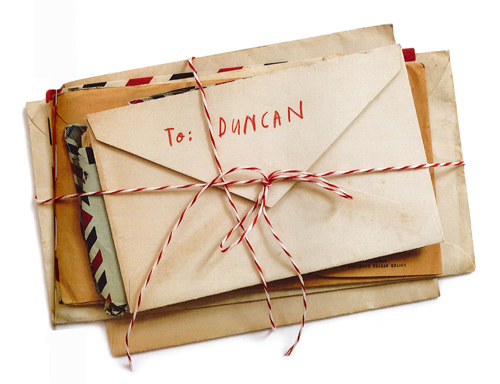 Ideas to Get You Started



Dear Rain,

I know you are good for helping flowers grow, but I feel really mad at you when you come and don't let me play outside…




Dear Bedtime,

I feel angry every night when you come in the middle of my fun! ...




Dear Grandma,

I feel very happy when you come to see me because...




Dear School Project,

I was very proud when I finished you yesterday...




Dear Batteries,

I feel very sad when you stopped working in my favorite toy. Could you please last longer next time?
---
Hints for Letter Writing for Preschoolers
Preschoolers should be encouraged to write any parts of the letter they can. This might be whole words, parts of words, or even sounds of words. They can have an adult or older child help with the rest of their letter, or can "write" their letter using scribbles. Blind children can "scribble" on a braillewriter, just like sighted children scribble with crayons or pencils.

Preschoolers should be encouraged to "read" their letters out loud. You might want to audio record and/or video your child "reading" his or her letter.
---
This activity was created by Melissa Riccobono for Great Expectations.