Whether it's attending a gala featuring comedians such as Jay Leno or Howie Mandel or running in the most extraordinary road race of your life, National Braille Press has an event for you! Here are some of the ways you can have fun while making a difference!

---
Celebrate Louis Braille's Birthday
with NBP and BikeBus!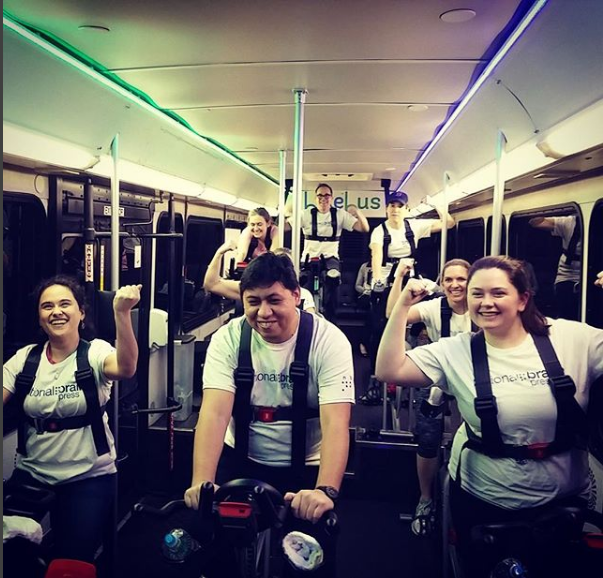 Rescheduled: Thursday, January 18th! National Braille Press and BikeBus are partnering again in 2018 to raise awareness and funds for literacy for blind children and adults — all made possible by the creator of the self-named code, Louis. NBP's Braille Bikers can embark on a fun, 45-minute workout while traveling on a bus through the streets of Boston, or plan their own route and cycle, tandem or stationary bike on their own — all while raising money that will put braille books into the hands of blind children!
---
&nbsp &nbsp
Shootout for Blind Children

August 11, 2018
Danvers Fish & Game Club
Middleton, MA

Includes Open Competitions, Demonstrations, and the Blindfold Challenge — a rifle competition for the sighted and blind using adapted infrared audio scope. Register for the Shootout.

&nbsp &nbsp
---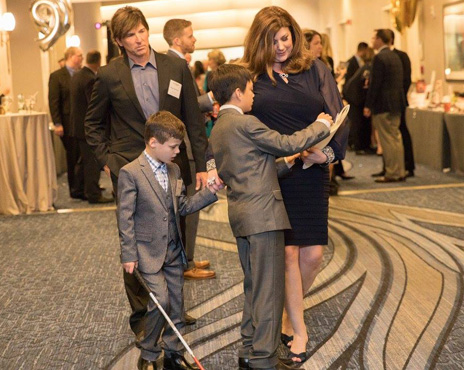 The 2017 Gala is over, but you can still
make a donation to support National Braille Press!


See photos from the 2017 Gala!


Listen to audio of the full event at ACB Radio
— with bonus interviews!

---
&nbsp &nbsp
2018 Boston Marathon!

Would you like to be a part of the world's most famous race while raising money to support braille literacy?

National Braille Press is excited to once again be part of the John Hancock Marathon Non-Profit Program in 2018. This year we have bid numbers available for TWO amazing runners who are willing to commit to fundraising for NBP! br>







---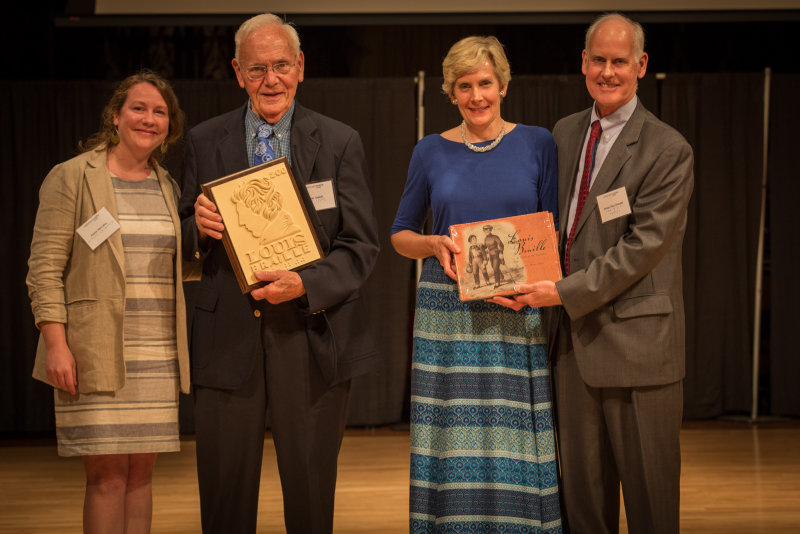 Recognizing 90 years of producing braille
and funding literacy programs for blind kids.
---
90 Years, 9 Plates
On April 27th, guests at our 90 Years, 9 Plates event enjoyed a unique blindfolded dining experience. They filled the room with oohs, aahs, and gasps of surprise as braille reader Tanja led them through nine mystery courses. As they tasted each dish, attendees shouted out reactions and guessed at what they were tasting.

It was a true pleasure to slow down and savor every aspect of the dining experience with senses other than sight. We thank Hampshire House for the specially designed menu and the wonderful food plates created and prepared by Chef Marcus. April 27th was truly an evening of food and fun for a great cause — braille literacy!