Five Easy Team-Building Activities
Architects don't work alone — they work on a team!

Here are FIVE easy ways to promote teamwork, while having fun building stuff.
---
#1: Marble Run
Marble runs are easy to construct, require only a few items, and quickly build team spirit! The basic idea is to create a path for your marble to follow — from A to B.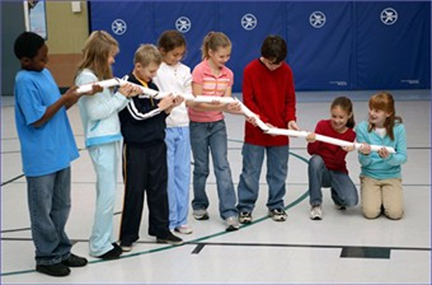 Getting Started
1. Tape the sections together and let the fun begin!
2. Each child holds his or her section of the marble run in place, so the marble rolls through the piping from one end to the other.
3. Kids can discuss how best to line up, in what order, and how to tilt their section to keep the marble moving along.
4. Place a metal pail or steel pot at the end of the run, and — PING, the marble has landed!
---
#2: Human Caterpillar
All you need is a bunch of newspaper, lots of masking tape, and a group of kids who can move as one!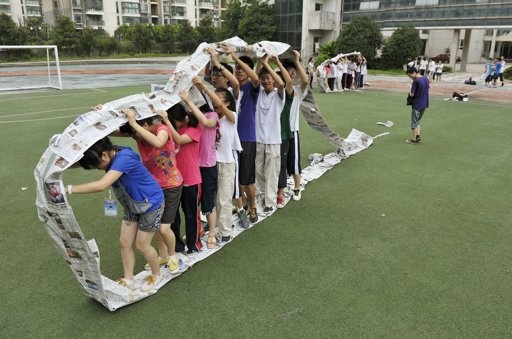 How to Make a Human Caterpillar
1. Discuss the basic design of a caterpillar: a continuous band of "track plates," driven by two or more wheels.
2. Tape all the newspapers (or trash bags) together in one large circular band, big enough inside to hold everyone on the team!
3. Have all the kids stand inside the structure, single file, feet on the newspaper "track plates" below them, arms above their heads holding the newspaper "tracks plates" above them.
4. Carefully take one step forward — all together now! — while gently pushing forward the newspapers overhead.
5. The person at the front of the line sets the pace, keeping the newspaper tracks moving forward from one end of the room or field to the other.
6. Whoa — not so fast! Everyone must move together!


---
#3: Build a Snow Fort
Everyone can participate in building a snow fort! All it takes is a good shovel, a few hard workers — and snow!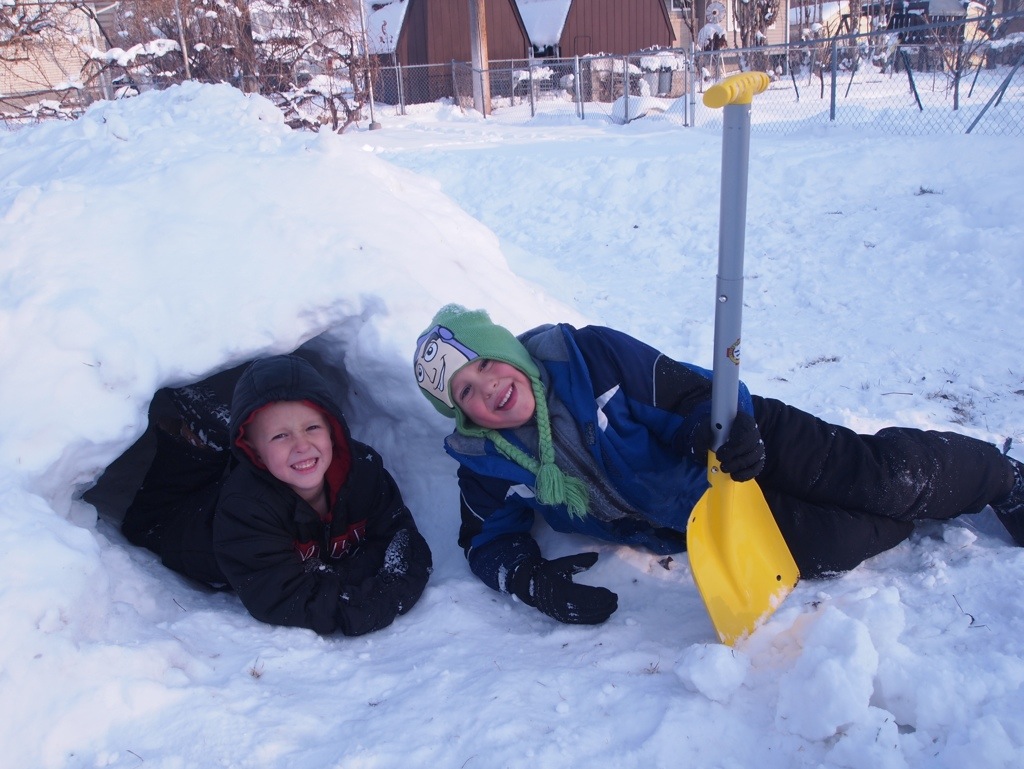 How to Build a Snow Fort
1. Plan a good open spot for your fort.
2. Check weather conditions — you need cold weather for a few days.
3. Shovel snow into a very large pile, and let it harden overnight.
4. Start shoveling out snow, leaving a small crawl entranceway.
5. Let everyone participate — load up a small sled inside to carry out the snow.
6. Lay down some old rugs inside your fort. Drink hot cocoa as a reward.
7. Plant a flag on top!


Here's how to build an "ultimate" snow fort!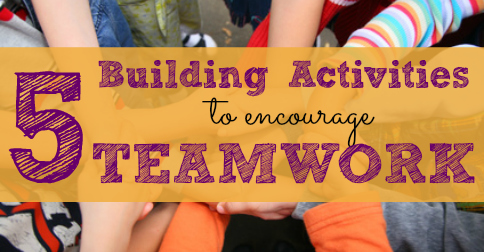 ---
These activities were created by Amber Bobnar of WonderBaby.org for Great Expectations.