Make a Mask!
Masks are great props for dramatic play! Instead of making one mask, how about making a mask where you can change the face depending on your mood?
By mixing and matching different eyes, ears, noses, mouths, and whiskers you can create a bunny, fox, cat, bear cub, or chipmunk mask — or just put the parts together to make a silly creature from your imagination!


How to Make Masks
1. Print the eyes, ears, noses, mouths, and whisker patterns onto printer paper and cut them out. For the mouths and whiskers cut along the dotted lines.
2. Trace the cut out patterns onto cardboard. For the mouths and whiskers trace along the dotted lines. Cut the patterns out of the cardboard. Optional: use the blunt end of a pen to trace the patterns onto foam board and cut along the indentations.
3. Paint all of the cardboard cutouts the same color. When painting the ears, add sand to the paint so all of the ears have the same tactile feel. Optional: paint the ear interiors a separate color.
4. Trace the cardboard eye cutouts onto felt and cut along the lines. Glue the felt eye pieces onto the cardboard eye cutouts. Optional: cut out and attach smaller shapes for the pupils.
5. Place the paper whisker cutouts on top of the cardboard whisker cutouts and trace the whiskers with the blunt end of a pen. Cut pieces of yarn and attach to the indentations in the cardboard with glue.
6. Glue the paper mouth cutouts onto the cardboard mouth cutouts. Glue pieces of yarn along the top line of two of the mouths (to indicate which direction is "up"). Glue yarn along the "J" shapes in the third mouth.





7. Cut teeth shapes out of sandpaper and glue them to the mouth or put glue over the teeth and sprinkle sand into the glue.
8. Paint the noses black.
9. To make the mask: remove the paper label from a large, cardboard rolled oats container. Cut off the top and bottom and cut down the full vertical length of the container.
10. Attach Velcro to the back of all your face parts. Attach Velcro to the rolled oats container (be sure to position the largest face pieces first to get a sense of where the Velcro should go on the mask).
11. To make various creatures, attach the eyes, ears, noses, mouths, and whiskers to the mask in different combinations.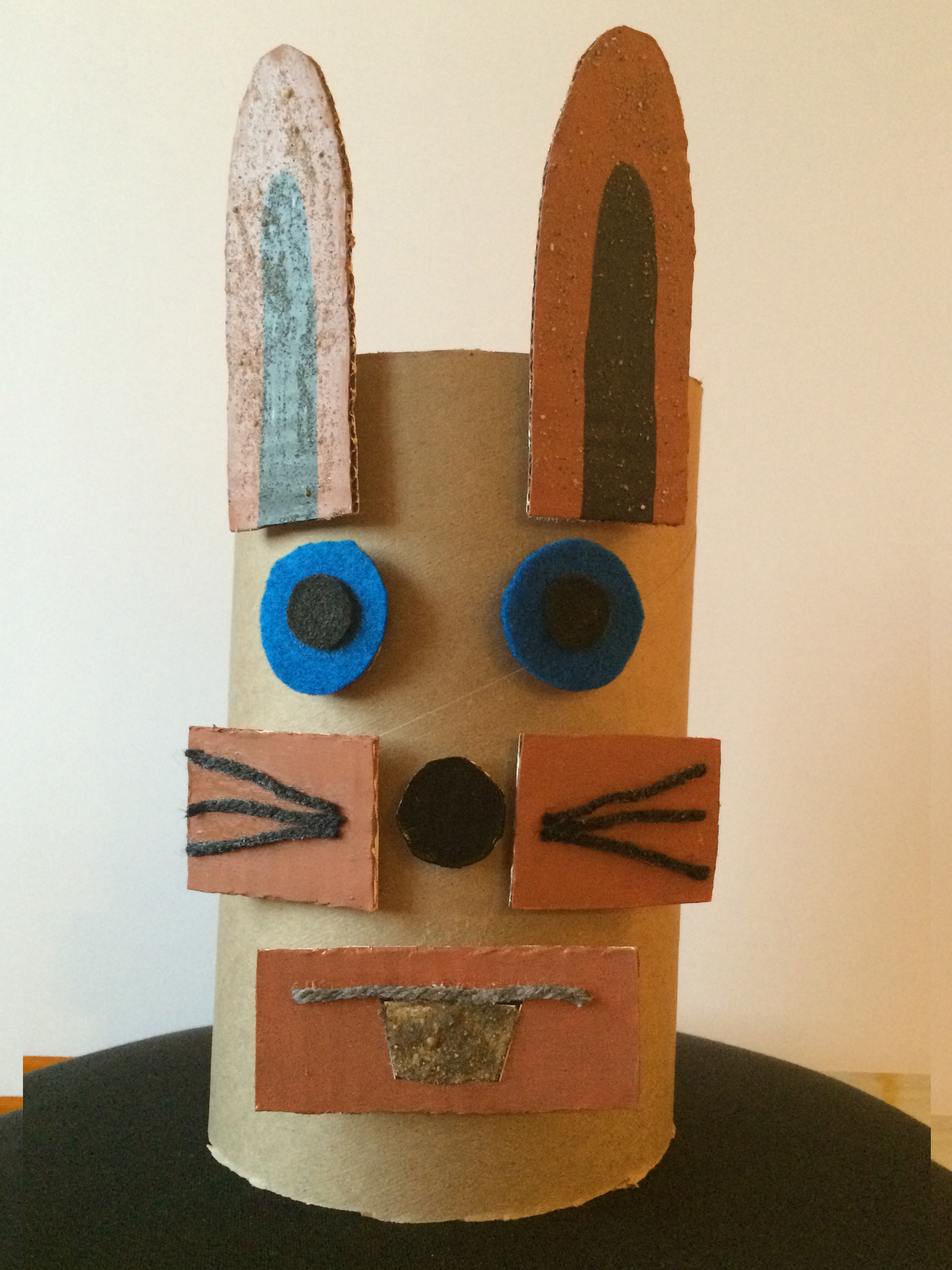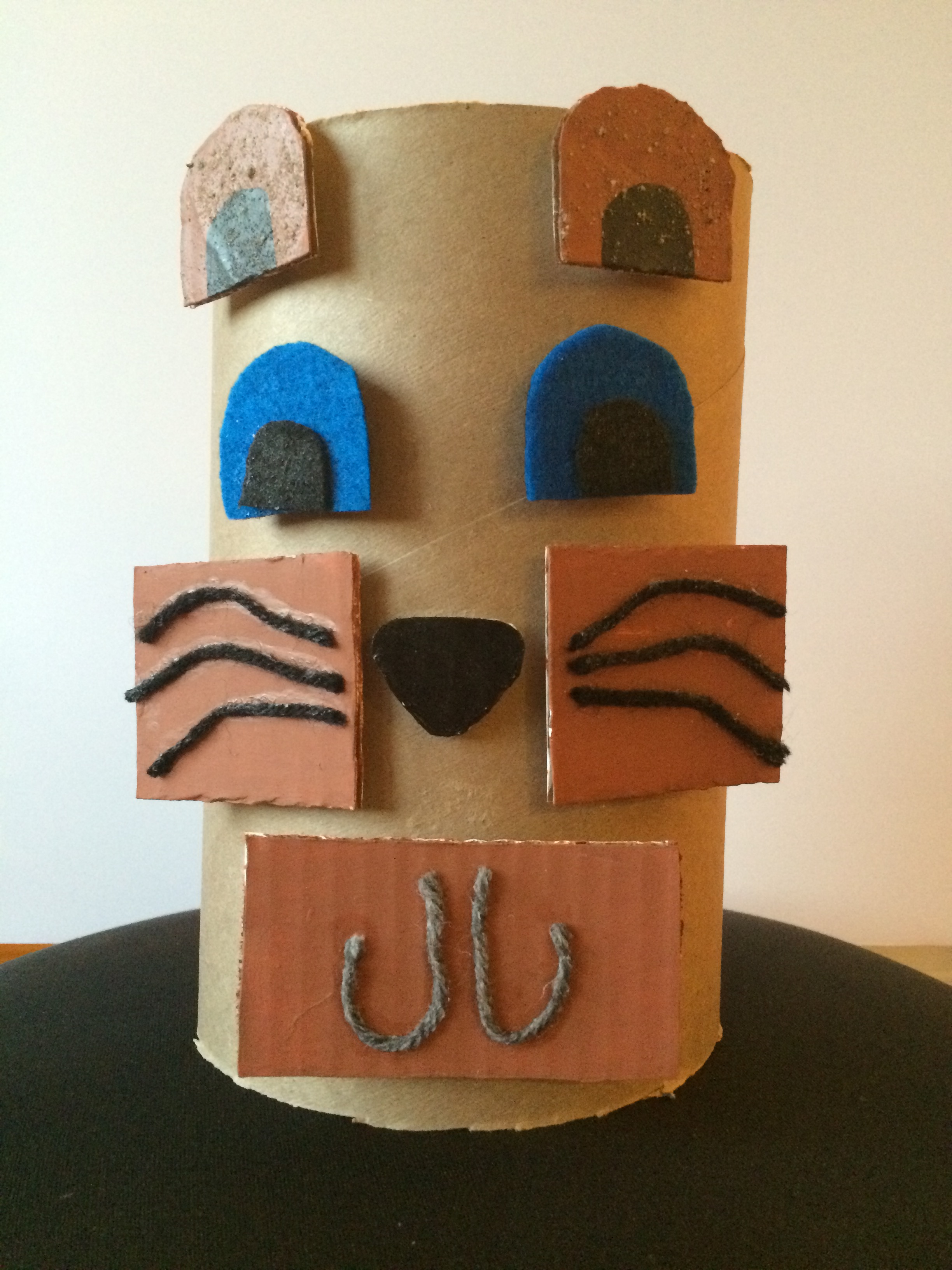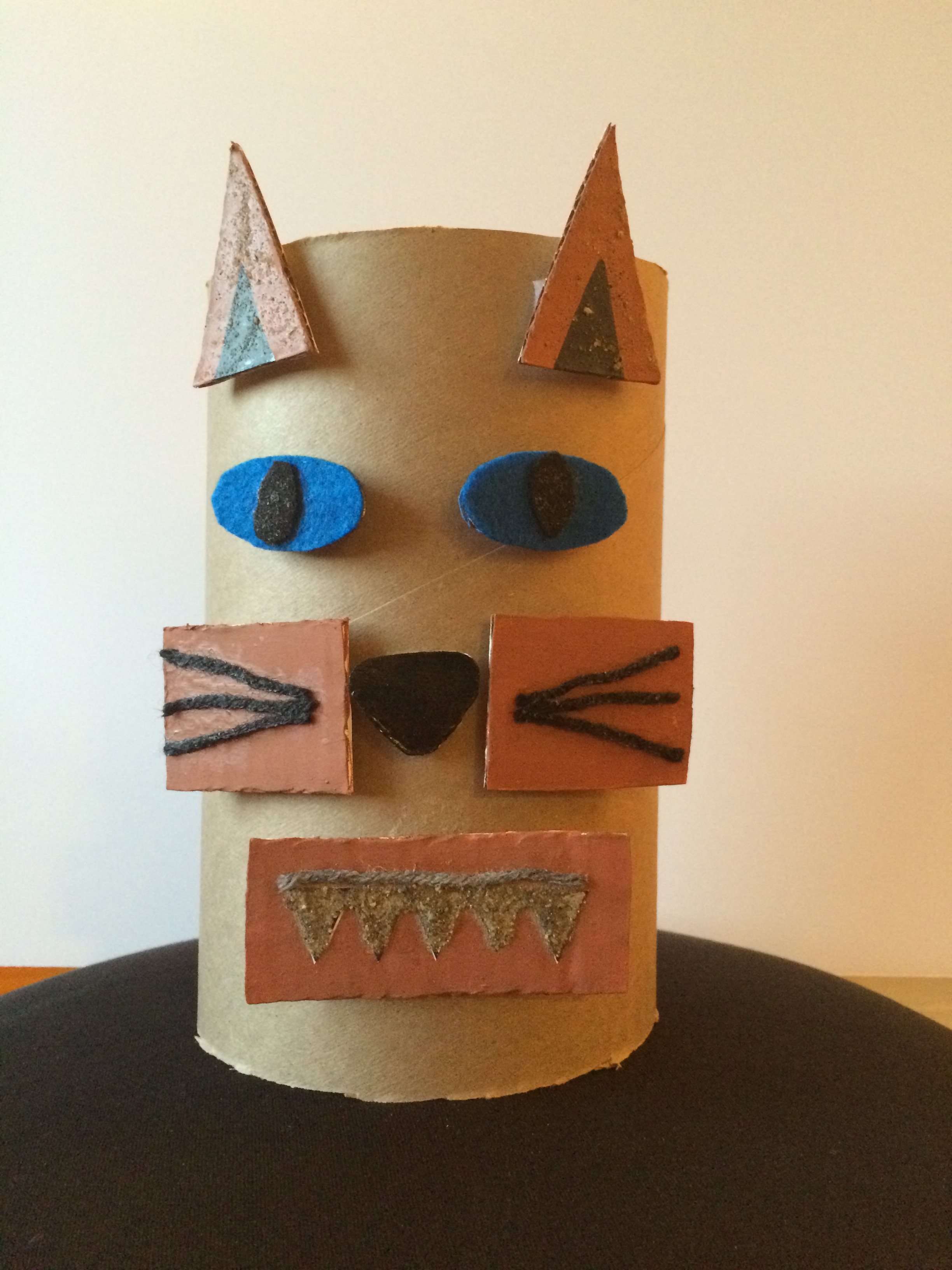 Bunny, Chipmunk, Fox
---
---
This activity was created by Kesel Wilson for Great Expectations.