Tie Pete's Shoes
Do you know how to tie your shoes? It's simple.
Just follow Steps 1 through 8 in the sidebar and practice until you get the hang of it!
Make Your Own Shoes!
The project is from Realsimple.com
You can decorate these shoes however you like: create ballet shoes, robot shoes, baseball shoes — the possibilities are endless. They're great for clomping around during a silly dance party or a goofy relay race. You can also practice your shoe-tying skills.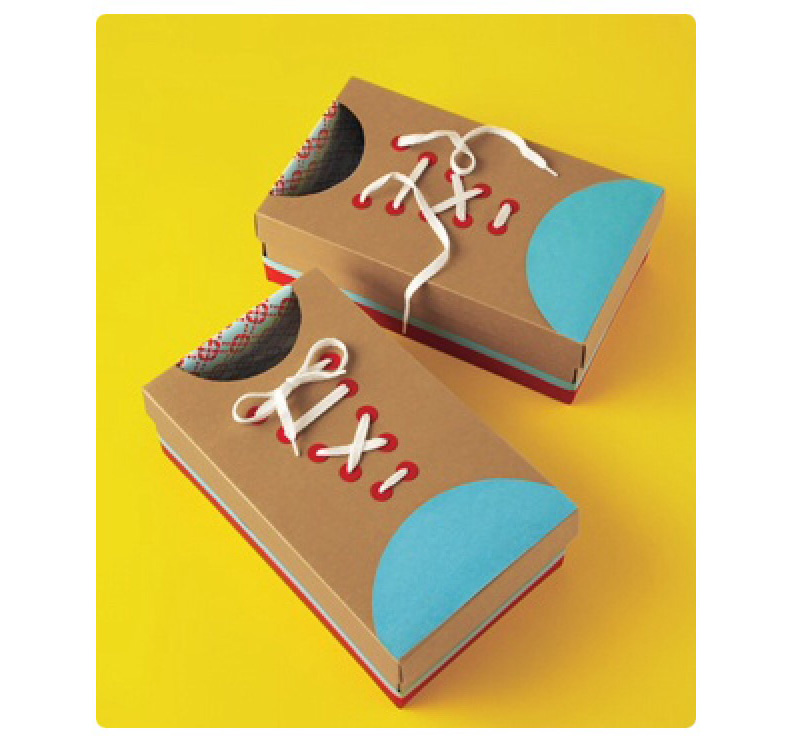 How to Make Cardboard Shoes
1. Cut a semicircular hole from one end of the top (narrow side) of each lid. It should be just large enough for a child to slide in her foot.


2. Decorate each box and its lid with tape or paper. Using a utility knife, make small holes, then thread the laces. Note: You can use hole reinforcement stickers around the holes to make it easier to thread the laces.


3. Line the side rim of each lid with glue and return it to its box. Secure with tape as needed.


---
This activity was created by Lisamaria Martinez for Great Expectations.