Make Your Own Balance Scale
Balance scales are easy to make and easy to use. Make your own to compare the weight of small items around the house. Are four quarters heavier or lighter than four nickels? Are six gumballs heavier or lighter than six peanuts?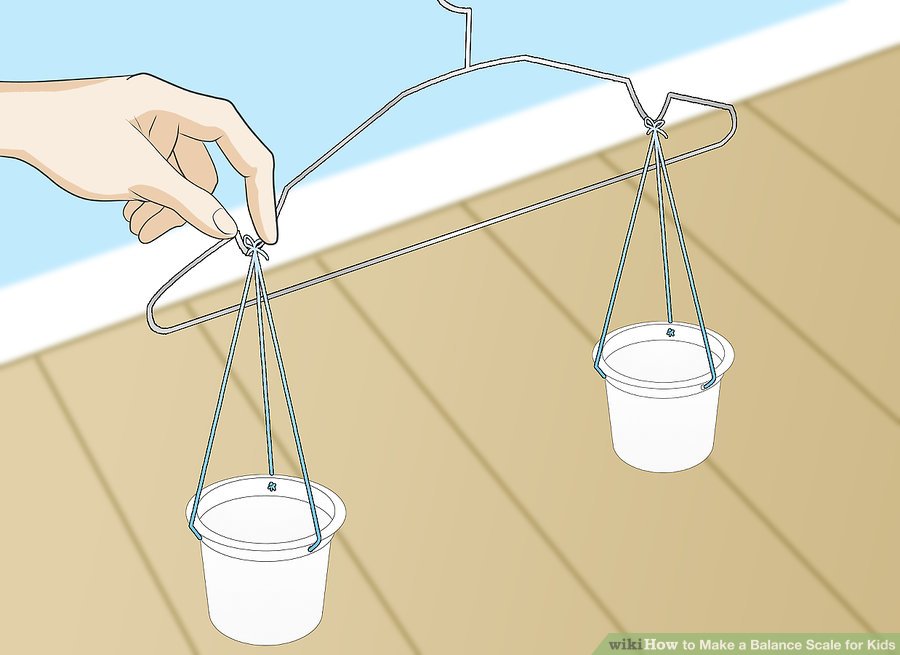 1. Measure the circumference of the plastic cups and mark 3 equidistant holes on each cup. For example, if the cup is 9 inches around, mark a dot every 3 inches. If it is 6 inches around, mark a dot every 2 inches.
2. Use the hole punch to make a hole at each dot on the cups.
3. Push one end of the yarn/string through a hole and tie it securely with a double knot.
4. Repeat step 3 until you have tied a piece of yarn/string through all 3 holes in each cup.
5. For each cup: Tie the 3 pieces of yarn/string together at the top. Tie a loop into the top as well, so that you can hang the cups off the hanger.
6. Place the loop around the notched portion of the hanger for each cup. Check to be sure they are secure.
7. Place the hanger over a door handle or any horizontal rod (you can use a ruler on a counter or table that is weighed down with books).

---

This activity was created by Janet Ulwick-Sacca for Great Expectations.