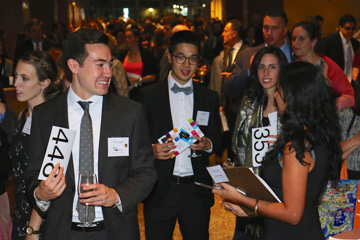 Thanks to all that attended our annual gala, A Million Laughs for Literacy, on Friday October 17th. Our Co-chairs, Tom Sullivan and Tom Crohan helped us raise nearly $400,000 to help support our braille literacy programs and our comedian, Tom Cotter kept everyone laughing.

It's not too late to help blind children get the books they need in braille! Make a donation today!

Please contact Joe Quintanilla at jquintanilla@nbp.org for more information.

View pictures from this fun evening!



Event Co-Chairs

Tom Sullivan
Chairman & Founder
Lumber Liquidators




Tom Crohan
AVP & Counsel
John Hancock