The National Braille Press Board of Trustees
91st Annual Meeting
Tuesday, June 12, 2018
---
The National Braille Press Board of Trustees
90th Annual Meeting
Tuesday, June 20, 2017
Friends, Members, Staff and Trustees gathered at the Fenway Center in Boston for NBP's Annual Meeting to recognize and applaud 90 years of producing braille and funding literacy programs for blind kids.

The meeting opened with Cliff Watkins, our outgoing board chairperson, welcoming Nick Racheotes, our incoming chair. Cliff's leadership has contributed to this past year's successes and Nick's forward thinking will help NBP achieve future growth.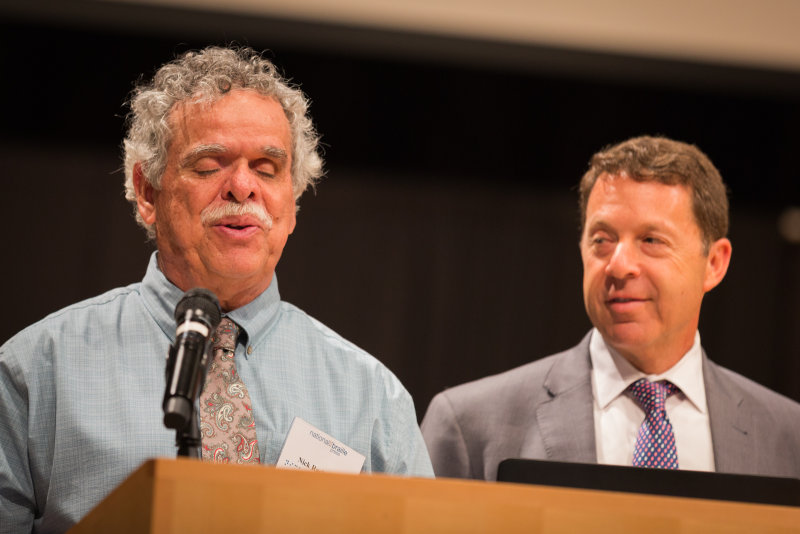 Nick Racheotes and Cliff Watkins speaking from the podium

Vice President of Production Jackie Sheridan honored the legacy of The Princeton Braillists and introduced their extensive tactile graphics collection, which was generously gifted to NBP earlier this year.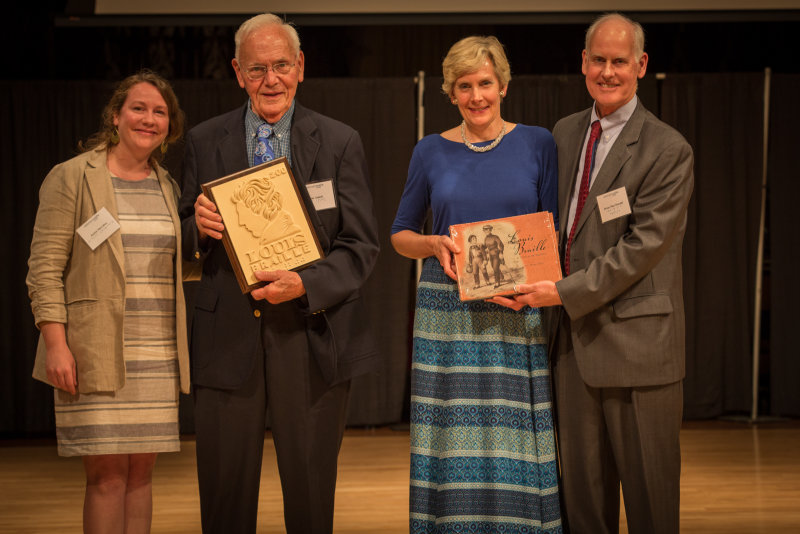 As a thank you to Nancy's Amick's family, Jackie Sheridan, and Brian MacDonald presented Jim Amick and D'Maris Amick with a copy of the Louis Braille: A Touch of Genius book and a Louis Braille tactile plaque

The recipients of our 2017 Volunteer Awards went to Janet Ulwick-Sacca and corporate partner Ernst & Young. Janet is a teacher for the visually impaired, a member of the Board, and a volunteer at NBP for the past 15 years. Her dedication and passion for our mission earned her a 2017 Myra Kraft Community MVP Award and a $10,000 grant for National Braille Press in her name.


Janet Ulwick-Sacca receiving her volunteer award from Joe Quintanilla, VP of Development and Brian MacDonald, President

Alexandra Marcello and David Sianissian, accepted the volunteer award on behalf of Ernst & Young. They not only participated in corporate volunteer days, but also assisted the Development department in hosting and planning the Braille & Brew event last December.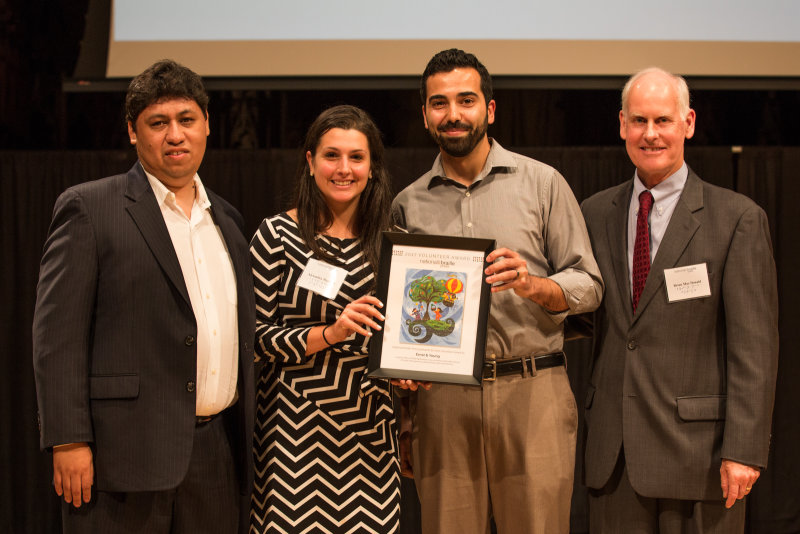 Ernst & Young representatives, Alexandra Marcello and David Sianissian receiving their volunteer award from Joe Quintanilla and Brian MacDonald

Bringing the meeting to a purposeful conclusion, Janet shared how one of her visually impaired students is thriving in school thanks to NBP. Janet's second grader not only enjoys reading books in braille, but the rest of her sighted classmates can read along with her from the same books (and think they are reading the braille too)!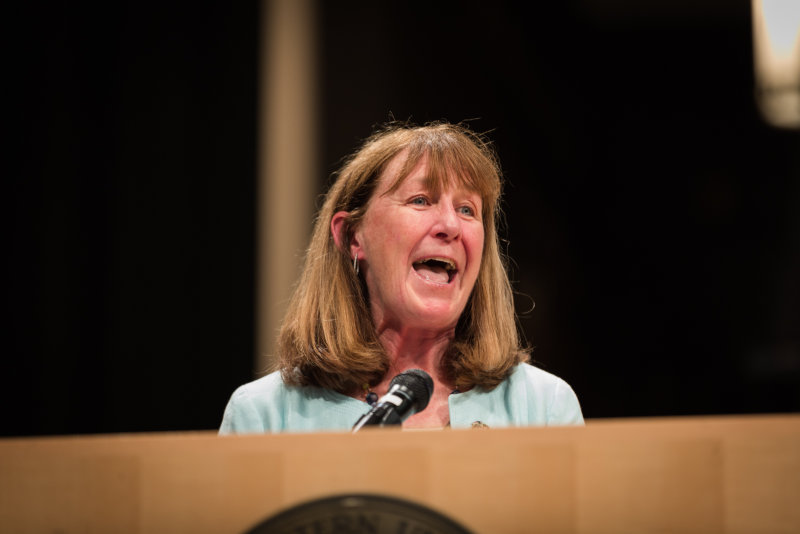 Janet Ulwick-Sacca speaking from the podium