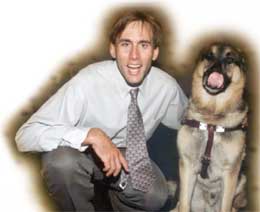 When I finally lost my sight after many years of gradual decline, I knew nothing about blindness. I had no action plan. I had not a clue how I would survive as a blind person. I couldn't accept myself as being blind. My life seemed to be going in reverse. I was learning to read, to carry my own tray, to move around the hallway, all over again. My teenage mind cried out for freedom. Independence didn't come in leaping strides but in tiny successes, almost imperceptible. Although small, they gave me the courage to dream a little bigger.
Learning braille was one of those successes. My braille teacher informed me that I would need to learn braille to keep up with my classes. I wanted no part of this; I had already learned to read in first grade and now I would need to learn it again and this time with tiny splatters of dots and with stumbling fingers that couldn't decipher one word from another. The idea seemed ludicrous. Usually my frustration was directed toward my braille teacher for forcing me to waste my time deciphering complicated patterns of dots. But my teacher outsmarted me with an article about minor-league baseball players struggling to make it into the big leagues. I realized that there was more to braille than just raised dots; there were stories about people dreaming, and those stories made the gigantic leap from my stumbling fingertips all the way to my brain.
"I realized that there was more to braille than just raised dots; there were stories about people dreaming..."
Recently, Erik has taken on his most ambitious mountain yet: training blind teenagers to do what he does. Learn more about this project, in which Erik and his Everest teammates will climb a Himalayan peak with six blind Tibetan teens. (National Braille Press is proud to have donated braille books for this adventure.)
National Braille Press has produced his autobiography, Touch the Top of the World, in braille (PortaBook format only).
Occupation: mountain climber, national speaker, father of Emma

Highest places braille has taken me: the summit of Mount Everest and the joys of fatherhood

Age when first started learning braille: 13

Greatest realization about braille: reading can open up a whole new world of possibilities

Technology that I take with me around the globe: Braille Note, my electronic braille reading device

Misperception that I most enjoy shattering: that we are limited by anything other than our own dreams

Favorite place to read: in the local coffee shop

Favorite person to read with: my one-year-old daughter Emma

Recently read braille publications from National Braille Press: Green Eggs and Ham; my own book, Touch the Top of the World: A Blind Man's Journey to Climb Farther than the Eye can See; Play it Safe! Tips on Toys for Parents, Families, Schools...